Comit Systems Engineers Limited (CSEL) is a public limited company incorporated under Companies Act 1956 with its Registered Office at Bangalore, and Engineering Center in Pune.

CSEL stock is not listed and/or not publicly traded at any exchange.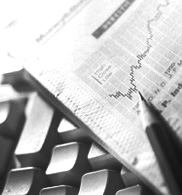 Corporate Office
Comit Systems, Inc.
3375 Scott Blvd.Ste 139
Santa Clara, CA 95054 U.S.A.

Founded 1992

Among fastet growing
Silicon Valley 100 private
companies six years
in a row from 1996-2001

Audited by Deloitte &
Touche since 1995

Builds Chips, Boards,
Software and Systems

Multi-vendor technology
alliances

Customers in USA
Europe and Japan