COMIT SYSTEMS ENGINEERS LIMITED (CSEL) was founded with a mission to providing full-service turnkey off-shore engineeering services on contract for electronic product development including Chips, Boards, embedded Software and complete Systems.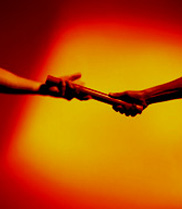 Proven Silicon Valley
Technology and Processes

Full-service vendor-neutral

Off-shore Engineering
Center in Pune, India

Builds Chips, Boards,
Embedded Software and
Complete Systems

Multi-vendor technology
alliances

Customers in the Americas,
Europe and Japan




>> Learn more about
Comit's business

Founded in 2002, CSEL uses the methodologies and processes invented, proven, and perfected in Silicon Valley for over 14 years, that yield predictable accurate results every time. These methodologies and processes are now available at off-shore prices, under different engaggement models to suit your needs.