Founded in 2002, Comit System Engineers Limited (CSEL) uses the methodologies and processes invented, proven, and perfected in Silicon Valley for over 14 years, to offer off-shore engineeering services on contract for electronic product development including Chips, Boards, embedded Software and complete Systems.

Reduce cost without increasing risk

Flexible Engagement Models

Engagement models are available to suit your needs. Whether you want to evaluate off shore engineering for a single prduct, or want to move quickly about setting up a dedicated Offshore Center, CSEL can help.

Turnkey Development - Comit Responsibility (TDCR) Under this model, CSEL implements your Product Development Plan(s), with identified schedules, and deliverables. CSEL can take total responsibility for human and system resources, manage the project(s) on an on-going basis, deliver designs and solutions to contract. You get Silicon Valley Expertise and Service levels, with local (US) management, at offshore development prices.

Offshore Development - CSEL Management (ODCM) Under this model, CSEL implements your Product Development Plan(s) for multiple products over multiple years. Starting with a staffing plan, we quickly ramp up to the desired level of resources, often custom-assembled towards your product technology needs.

This model can provide a blue-print for an option to transfer the dedicated offshore resources, as your own offshore Center, at a later time, if you choose. We build, and operate it for you, and we can transfer, if you wish.

Standardized proven processes

All CSEL Offshore Engineering output is delivered through the Comit Fiesta® toolkit for process standardization. The same set of industrial-strength design process acceleration tools proven at Comit Silicon Valley Contract Engineering Center.

Ease of set-up and management

Comit CPAS™ Customer Project Access System provides unprecedented, twenty-four seven, secure visibility and control into your project. CPAS™ offers advanced project management through a secure server and ensures you are never out of touch with your Comit project team. You can remotely monitor progress, adjust timelines, upload/download design documents and netlists securely, and coordinate multi-locational design teams.

Scalable infrastructure

50, 100 or 500 expert engineers, custom assembled to your product technology needs. You pick the number. Hardware or software. Build chips, boards, software and complete systems using guaranteed processes.

Comit knows what it takes to deliver working deep sub micron chips and high speed boards in Silicon Valley, and has the track record to prove it. Comit's engineering excellence is now available to work for you from the CSEL offshore engineering center, while you enjoy the security and convenience of local (US) customer service and management.

At a lower cost. Without increasing risk.
.
.
.
.
.
.
.
.
.
.
.
.
.
.
.
.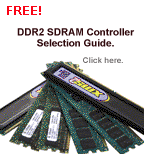 Proven Silicon Valley Technology and Processes

Flexible Engagement Models

Scalable infrastructure: 50 to 500 engineers

Offshore Pricing, Local (US) Management offers
Optimum Value

Easy set up and management of dedicated ODCs

Secure online collaboration & project
management